Gretta

Gretta is a Cube. Expanding into several funcitons from the simplest form, this cube is a storage unit and small work table, stool included.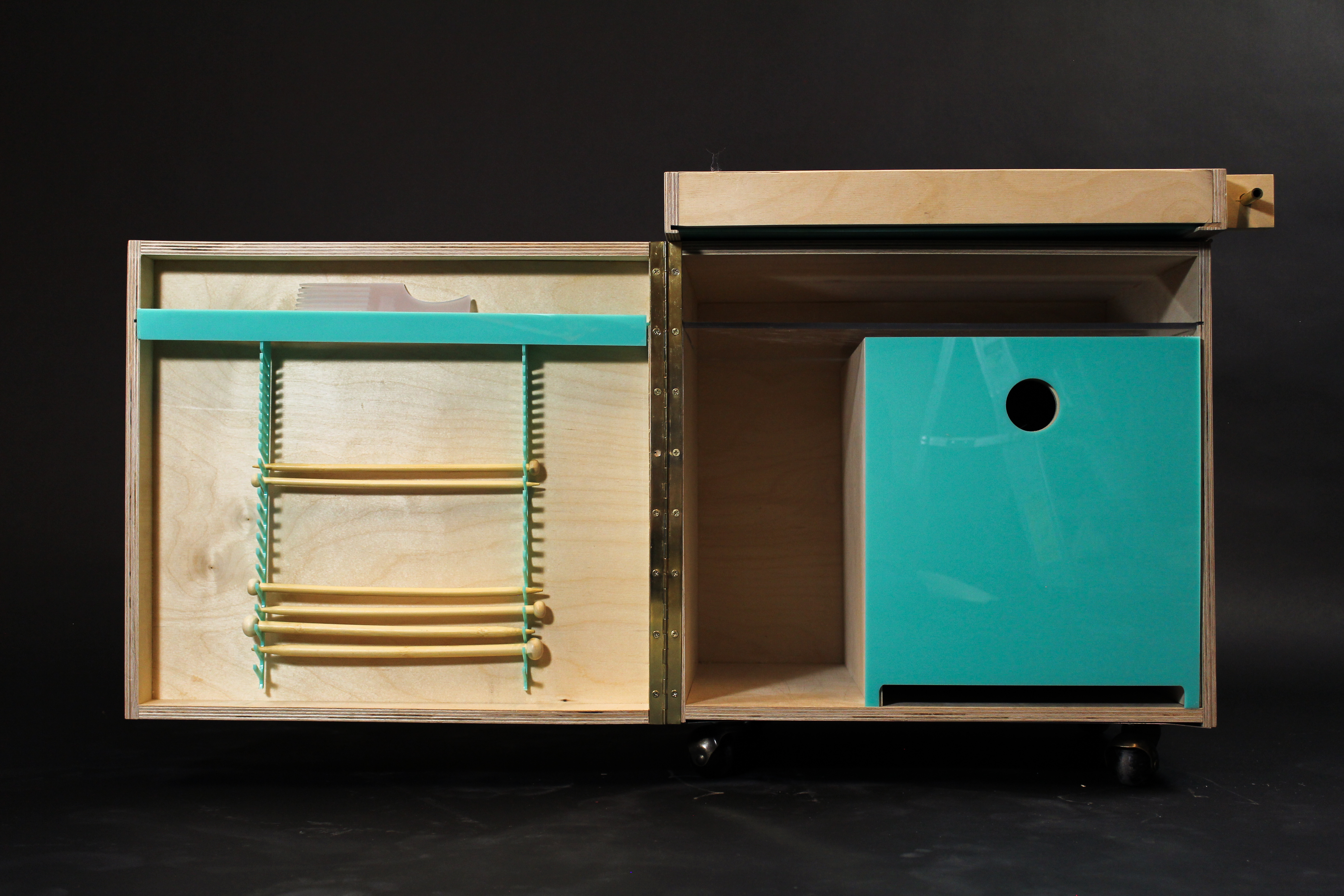 Inside there is a small shelf above the stool to eliminate that dead space, as well as an option of having a knitting needle rack.


The Stool



Yarn is suspended on a rods within the stool, each feeding through the holes on the side of the stool for easy access.
The loose ends are secured with velcro dots.

ZOE HERRING | NY,NY | INDUSTRIAL DESIGN, PHOTOGRAPHY, GRAPHIC DESIGN